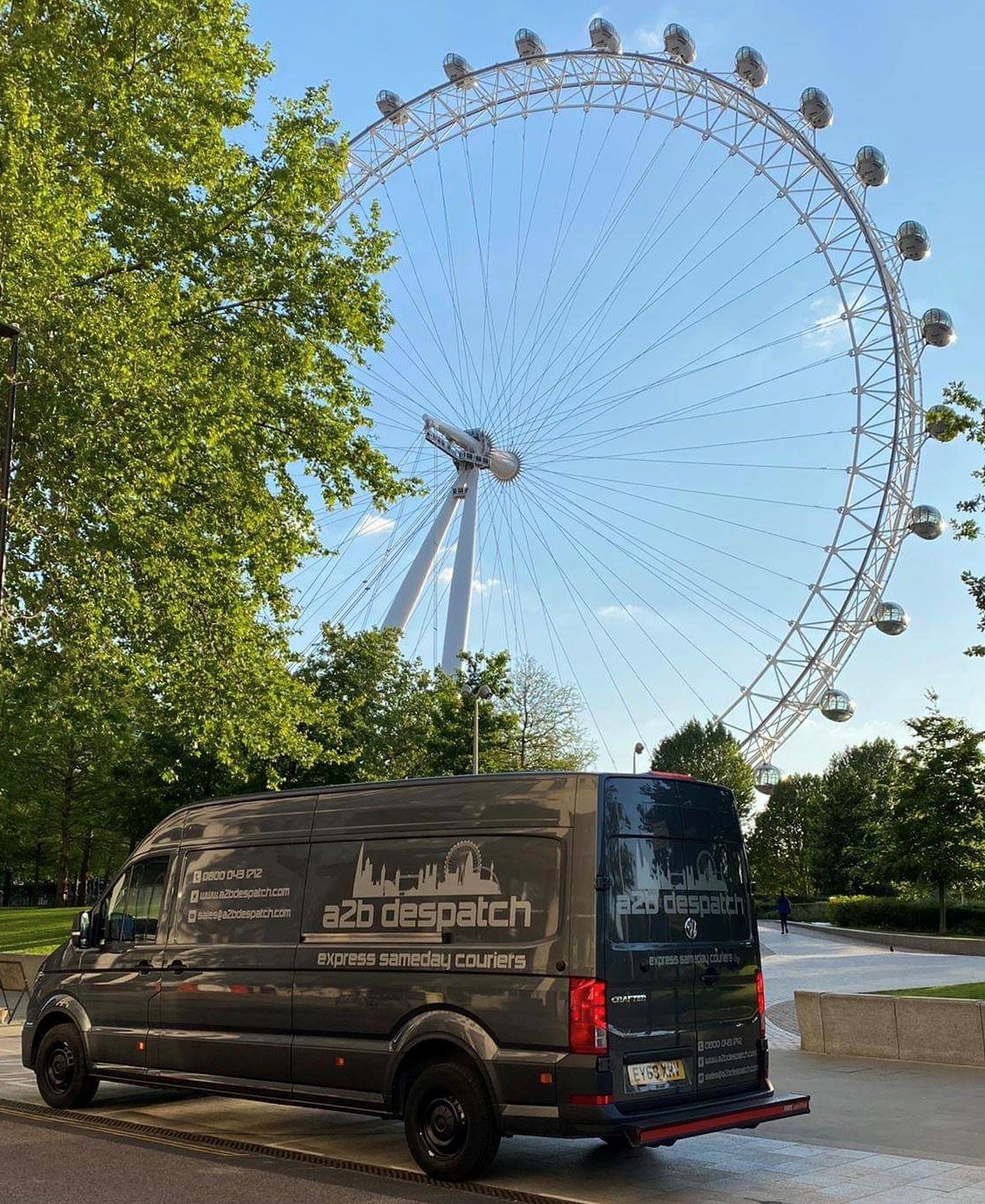 A2B Despatch is a Same Day Express Courier Company based in London with more than 30 years experience in the industry.
Our friendly bookings team are available to discuss your requirements 24 hours, 365 days a year on our freephone number 0800 043 1712 or by e-mail at [email protected]. Your goods will be collected within 40 minutes and delivered DIRECT to your chosen delivery address, however if there are any delays you will be notified at the time of booking. Our vehicles are fitted with tracking systems offering you real time location when tracking your delivery. Once your goods have been delivered our admin team will send a proof of delivery via e-mail.
We operate a modern fleet of sign written vehicles and are driven by experienced uniformed drivers. We strongly believe in the right image, as ultimately our image is your image. We regularly update our fleet to the latest environmentally friendly vehicles.
We will endeavour to match or better any quote given by an alternative courier company.
Account facilities are available please click the Account Application Button below.